Champions School of Real Estate's Rita Santamaria Introduces a New Business Etiquette Division
Rita Santamaria has always known the key to success is good manners. A professional in any industry is identified by the good business practices they demonstrate every day. Champions School of Real Estate® has a dynamic, in-depth, 2 day classroom or online Business Etiquette course that will teach the professional in any field how to:
Dine with good manners
Introduce others and yourself with confidence
Organize your work and personal life with priorities and less stress
Understand how to set goals, implement and be accountable to yourself
Be tuned in to different personalities so you learn to parallel your customer in speech and body language; this will make the initial meeting of a customer and yourself less stressful.
Understand and interpret body language
Motivate yourself and stay positive
Keys to being a successful professional
All career paths from Human Resource personnel to ministers, culturally diverse people who want to become more westernized, sales persons, young adults ready for their first job, all of these are people you will see in this course.
---
For more information, please visit the official Champions School of Business Etiquette website!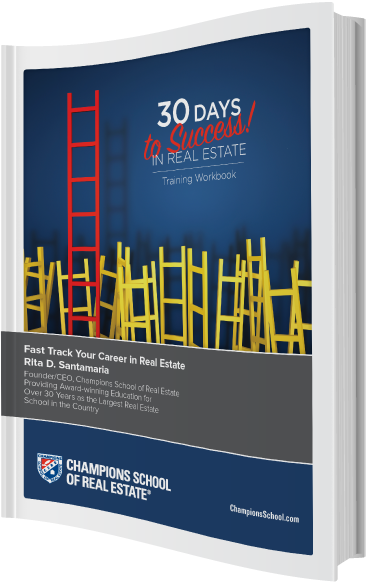 Fast Track Your Career in Real Estate
Workbook and Video Coaching
by Rita Santamaria
Only $99
Returning Champions School Students Can Call to Enroll for $20 Off